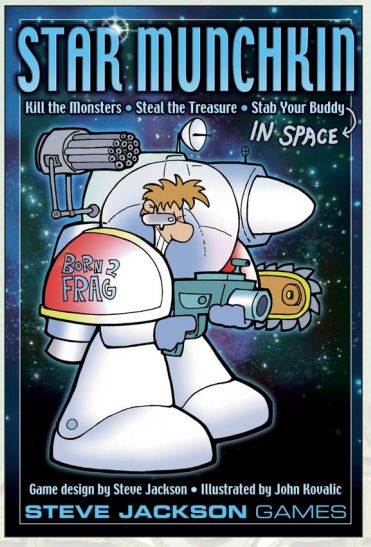 The Munchkins are back, and now they`re space-jaunting Mutants, Androids, and Cat People grabbing Lasers, Vibroswords, and Nova Grenades, fighting Fanged Fuzzballs, Bionic Bimbos, and the Brain In A Jar. This is a complete boxed game comes with 168 cards, rules, and die, and features the twisted humor of Steve Jackson and the wacky cartoons of John Kovalic.
All Sales are Final.
No Refunds or Exchanges.