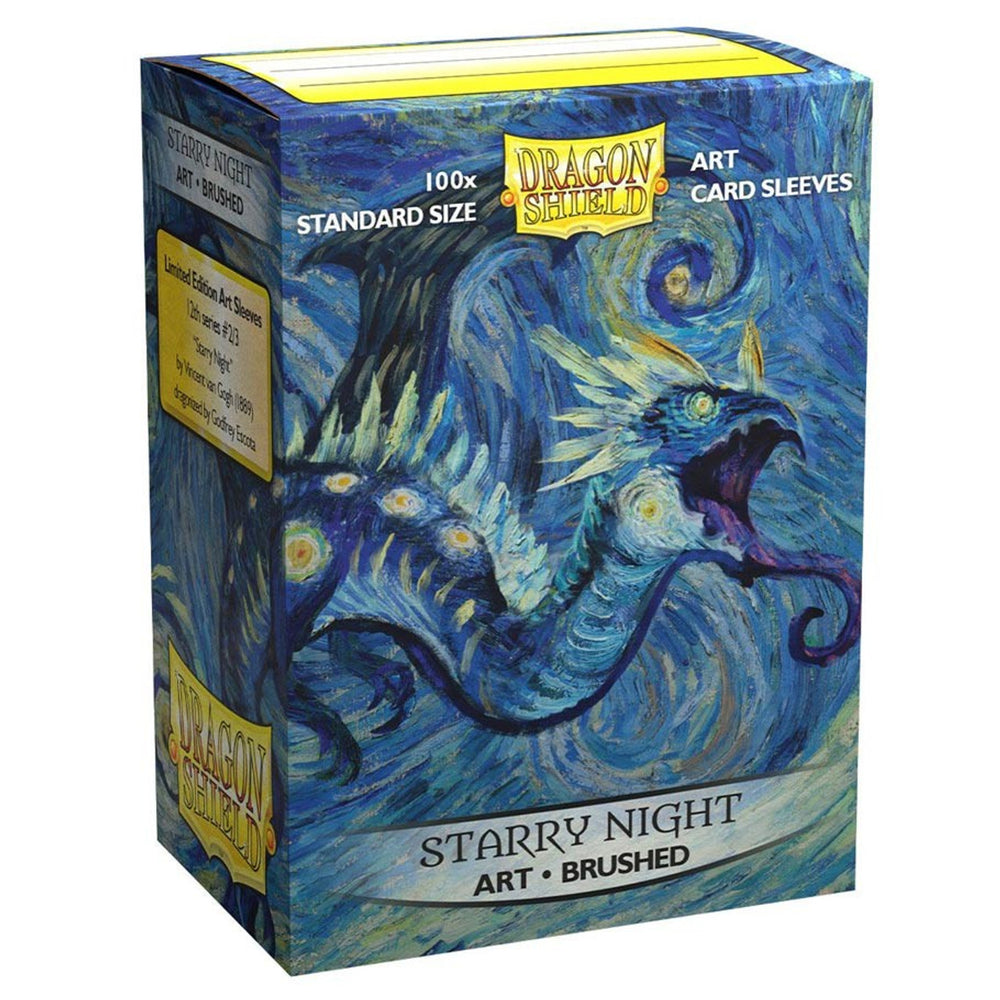 Gorgeous Starry Night artwork on a lightly textured Brushed back by Vincent van Gogh. Dragonized by Godfrey Escota. A highly requested reprint from Volume II of the popular Dragons in Art series. Dragon Shield Art Sleeves are printed directly onto the sleeve and do not peel or split. Brushed sleeves have a lightly textured back giving them a buttery smooth shuffle feel which lets cards glide effortlessly. The sturdy cardboard box fits 75+ single sleeved cards or 65+ double sleeved cards. Every box has a label at the top of the box for personalization and organization.
All Sales are Final.
No Refunds or Exchanges.