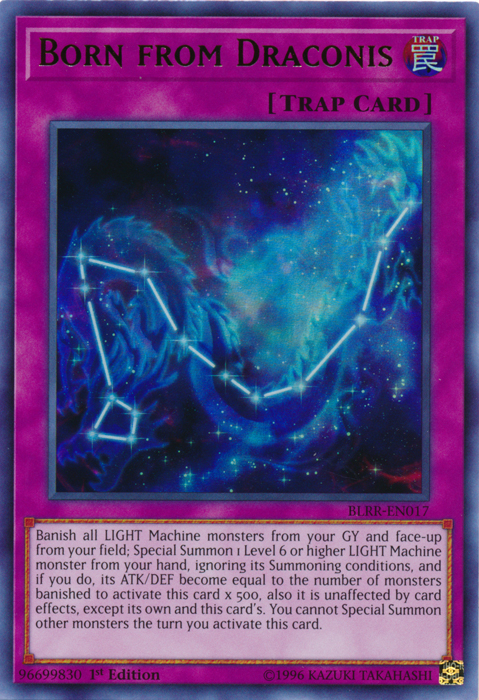 | | |
| --- | --- |
| Set: | Battles of Legend: Relentless Revenge |
| Card type: | Normal Trap |
| Rarity: | Ultra Rare |
Banish all LIGHT Machine monsters from your GY and face-up from your field; Special Summon 1 Level 6 or higher LIGHT Machine monster from your hand, ignoring its Summoning conditions, and if you do, its ATK/DEF become the number of monsters banished to activate this card x 500, also it is unaffected by card effects, except for its own effects. You cannot Special Summon other monsters the turn you activate this card.
All Sales are Final.
No Refunds or Exchanges.