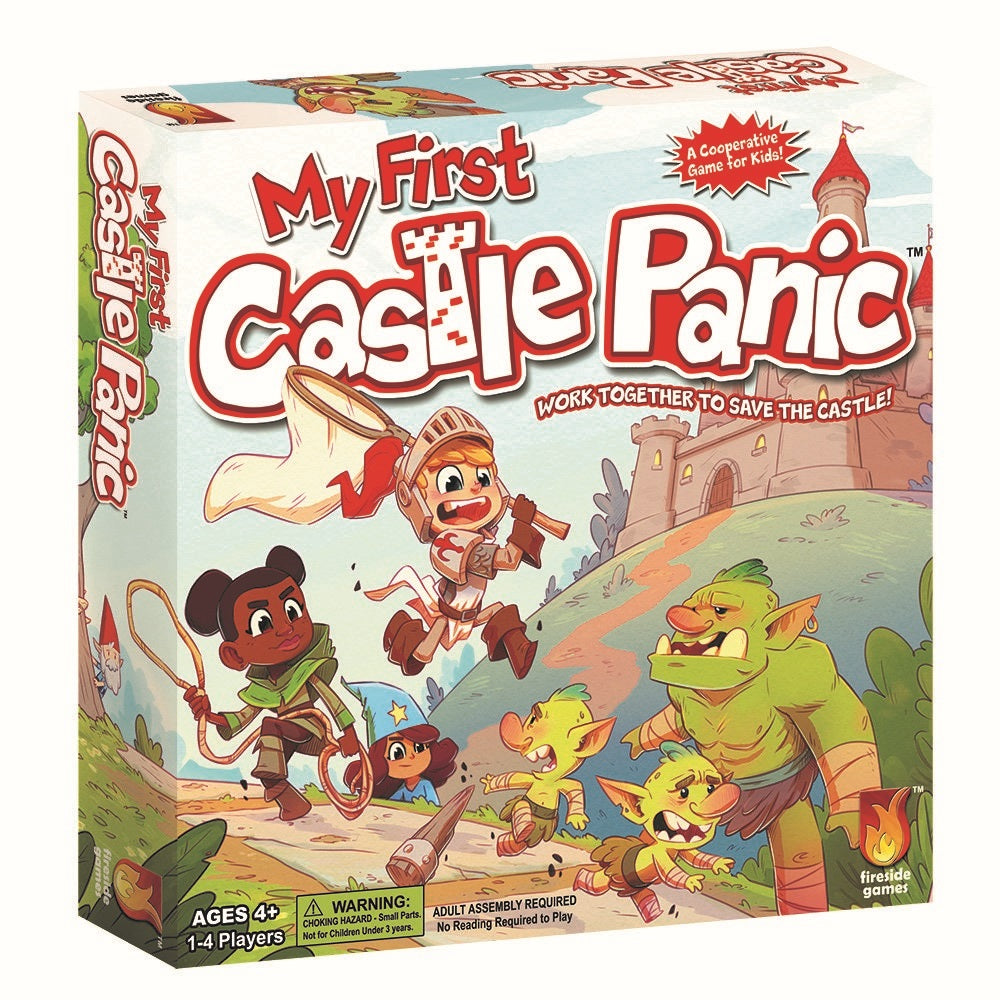 A group of monsters is racing out of the woods and coming right at your castle! Players need to catch all the monsters before they smash the castle flat. Send your brave defenders to match the color and shape of the space where a monster is to catch it.
All Sales are Final.
No Refunds or Exchanges.