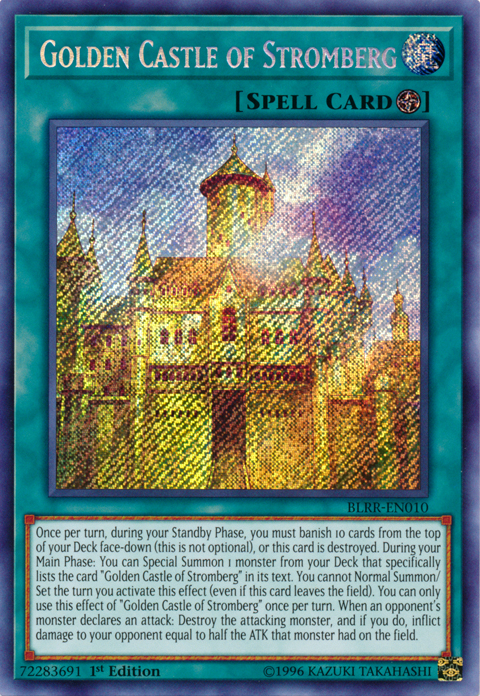 | | |
| --- | --- |
| Set: | Battles of Legend: Relentless Revenge |
| Card type: | Field Spell |
| Rarity: | Secret Rare |
Once per turn, during your Standby Phase, you must banish 10 cards from the top of your Deck, face-down (this is not optional), or this card is destroyed. During your Main Phase: You can Special Summon 1 monster that specifically lists the card "Golden Castle of Stromberg" in its text from your Deck. You cannot Normal Summon/Set the turn you activate this effect. You can only use this effect of "Golden Castle of Stromberg" once per turn. When your opponent's monster declares an attack: Destroy the attacking monster, and if you do, inflict damage to your opponent equal to half the ATK that monster had on the field.
All Sales are Final.
No Refunds or Exchanges.