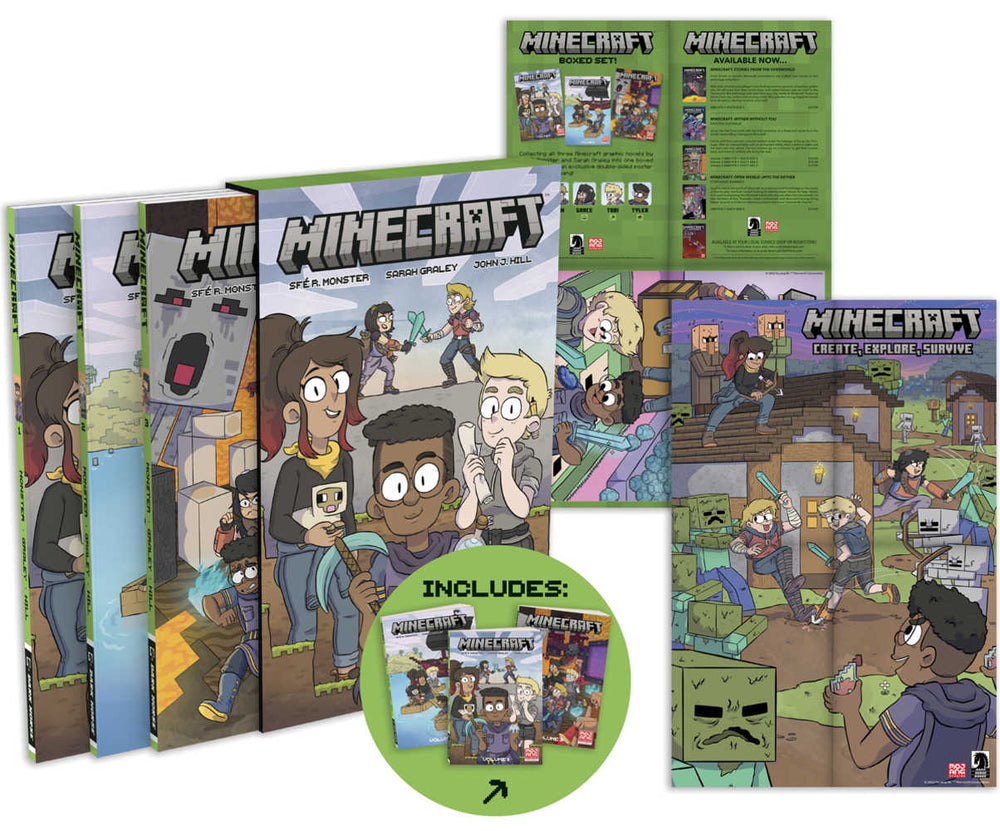 Tyler's life is turned upside down when his family has to move far away from his hometown. Thankfully, he has a strong group of friends forever linked in the world of Minecraft! Tyler, Evan, Candace, Tobi, and Grace spend their days going on countless adventures together in the expansive block world, always on the lookout for a new challenge. Along the way monsters, pirates, bullies, and the dangers of the Nether will push them to the breaking point. But together, there's nothing these friends can't overcome! Collects Minecraft volumes 1-3, plus an exclusive Minecraft poster by Sarah Graley!
All Sales are Final.
No Refunds or Exchanges.