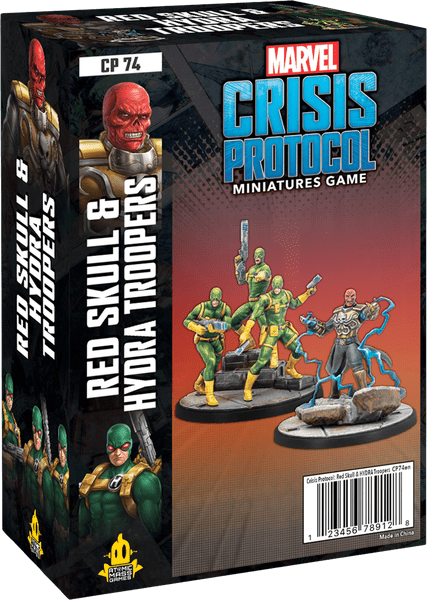 The Red Skull leads HYDRA in its quest for world domination in this new pack for Marvel: Crisis Protocol! Johann Schmidt is a conniving villain whose evil deeds span generations. During this time, he has transformed HYDRA into a globe-spanning terrorist organization that cannot ever truly be destroyed, for "If a head is cut off, two more shall take its place." 
All Sales are Final.
No Refunds or Exchanges.