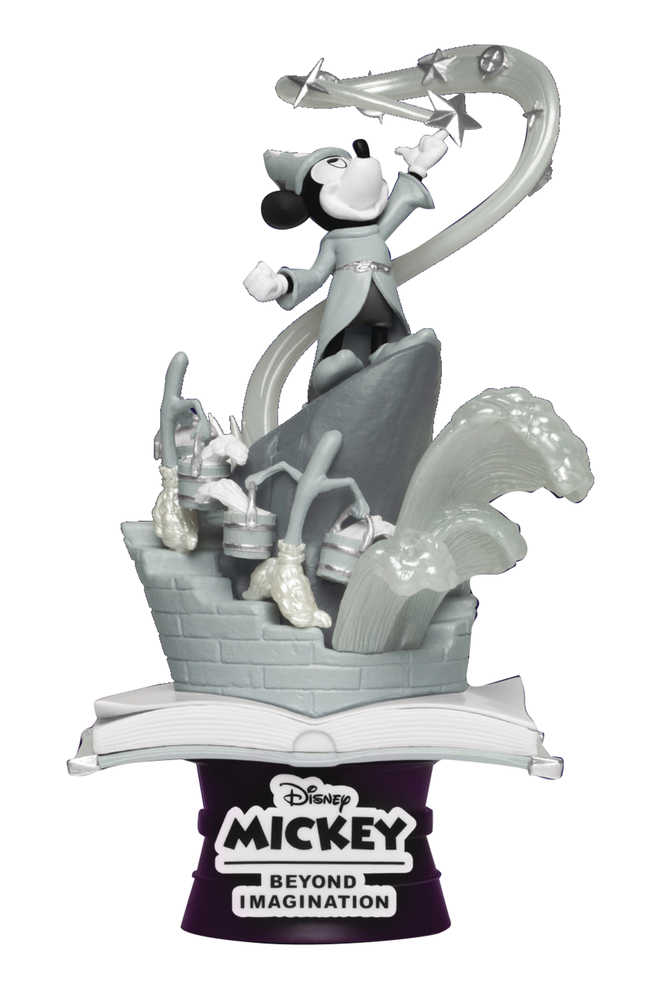 From Beast Kingdom. In a world beyond our imaginations, comes a friend unlike any other! This holiday season take home the magic of Disney's most iconic mascot Mickey from the classic "Sorcerer's Apprentice!" The D-Stage 018SP takes collectors back all the way to 1940, when Disney continued their now classic streak of animated features, perfectly combining music, animation and wonder! Perfectly honoring the nostalgic movies of the 1940's, the black and white, limited D-Stage gives collectors a unique snapshot from the movie itself. The starry sparkles of Mickey atop a wave of magic, are combined with little intricate touches such as the naughty brooms climbing the winding stairs as well as the splashing waves of the magic kingdom all placed on top of the sorcerers book!
All Sales are Final.
No Refunds or Exchanges.