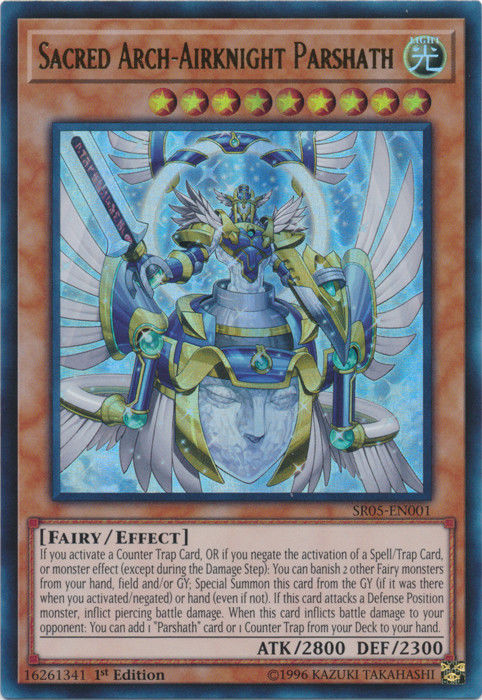 | | |
| --- | --- |
| Set: | Structure Deck: Wave of Light |
| Card type: | Effect Monster |
| Rarity: | Ultra Rare |
| Attack: | 2800 |
| Defense: | 2300 |
If you activate a Counter Trap Card, OR if you negate the activation of a Spell/Trap Card, or monster effect (except during the Damage Step): You can banish 2 other Fairy monsters from your hand, field and/or GY; Special Summon this card from the GY (if it was there when you activated/negated) or hand (even if not). If this card attacks a Defense Position monster, inflict piercing battle damage. When this card inflicts battle damage to your opponent: You can add 1 "Parshath" card or 1 Counter Trap from your Deck to your hand.
All Sales are Final.
No Refunds or Exchanges.