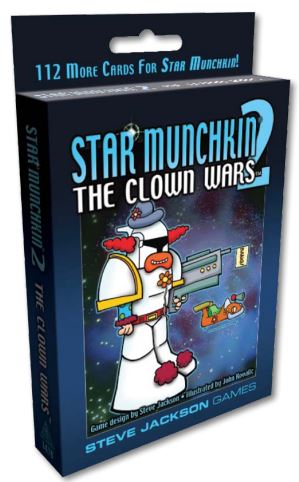 Star Munchkin 2 brings the epic saga of the clown wars to life, except with better acting. Strap on the shmaser or the new x-rayser and go ray-gunning for new monsters like the nerds of prey! Play a new race (The Bugs) or class (Space Ranger!), and do it all with ralph, the wonder dog by your side. Star Munchkin 2 - The Clown Wars is a supplement to Star Munchkin, and requires the original game to play.
All Sales are Final.
No Refunds or Exchanges.