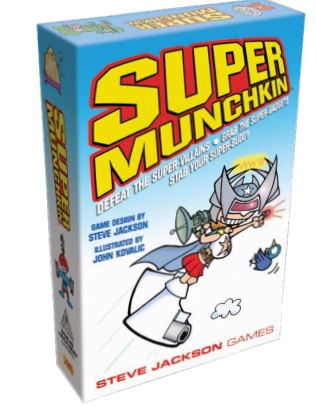 Fly through the city. Smash the villains. Backstab your teammates and grab their gadgets! Battle dastardly masterminds, devastating monsters, and invading aliens - and take their stuff! With the Aura Helmet, The Telezapinator, and The (Jet-Powered) Pogo Stick, no foe can stand before you in this superhero-themed, stand-alone expansion to Munchkin!
All Sales are Final.
No Refunds or Exchanges.