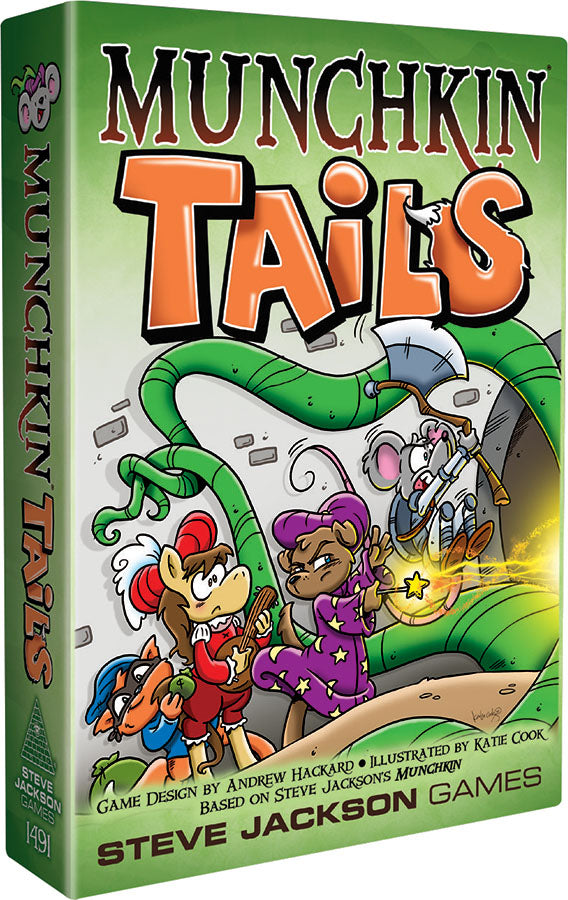 Munchkin has gone to the dogs... plus foxes, mice, and ponies! Anthropomorphic animals have always been popular, from the animal-headed gods of Egypt to Mickey Mouse and Bugs Bunny today. Now, Munchkin fans can add to the legend with Munchkin Tails, a new set designed by Andrew Hackard and illustrated by Katie Cook. It has four familiar Munchkin Classes (Bard, Thief, Warrior, Wizard) so existing players can start playing immediately but this set is also perfect for new players.
All Sales are Final.
No Refunds or Exchanges.