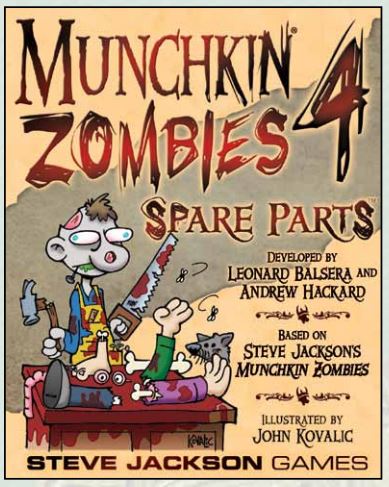 Featuring 56 new cards for Munchkin Zombies, yet compatible for the entire Munchkin line, Munchkin Zombies 4: Spare Parts allows players to take on a new Power (`Solo`), and show the other zombies on the block whos boss. Plus, they receive new Items like Spare Parts and Bowling Gloves, and battle hilarious new monsters like the Surgeon General and The LARPing Dead!
All Sales are Final.
No Refunds or Exchanges.