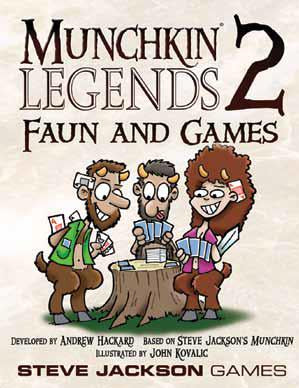 Wield the Spear of Density to fight J.R.R. Trollkin! Fend off the Wendigo with your Hell Toupee! Did you Myth Us? Faun and Games, the first 56-card expansion for Munchkin Legends, introduces a new Race (the Faun) and a pile of hilarious jokes and puns on figures from mythology and history.
All Sales are Final.
No Refunds or Exchanges.