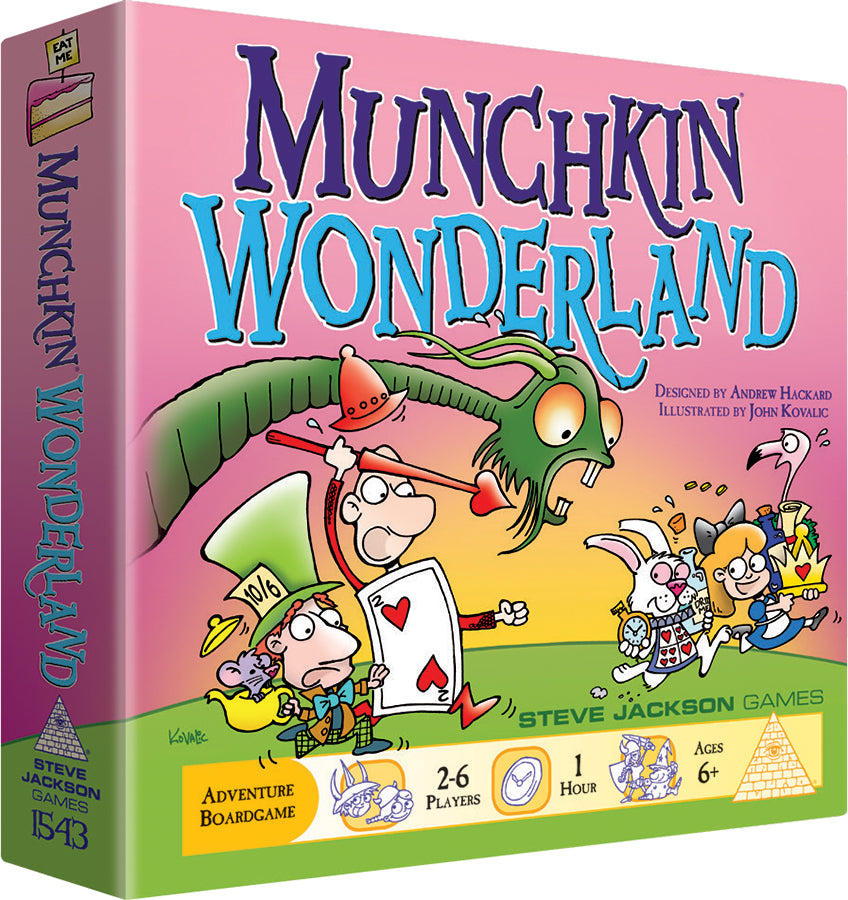 Wander Wonderland! Collect Whimsical Treasure! Fight the Red Queen! Designed for children of all ages and those at heart, Munchkin Wonderland transports players to the iconic world of Lewis Carroll`s Wonderland novels. Move around the illustrated game board, fighting monsters such as the Jabberwock or the Red Queen and collecting their treasures. You can even make new friends like the Caterpillar or Dormouse!
All Sales are Final.
No Refunds or Exchanges.