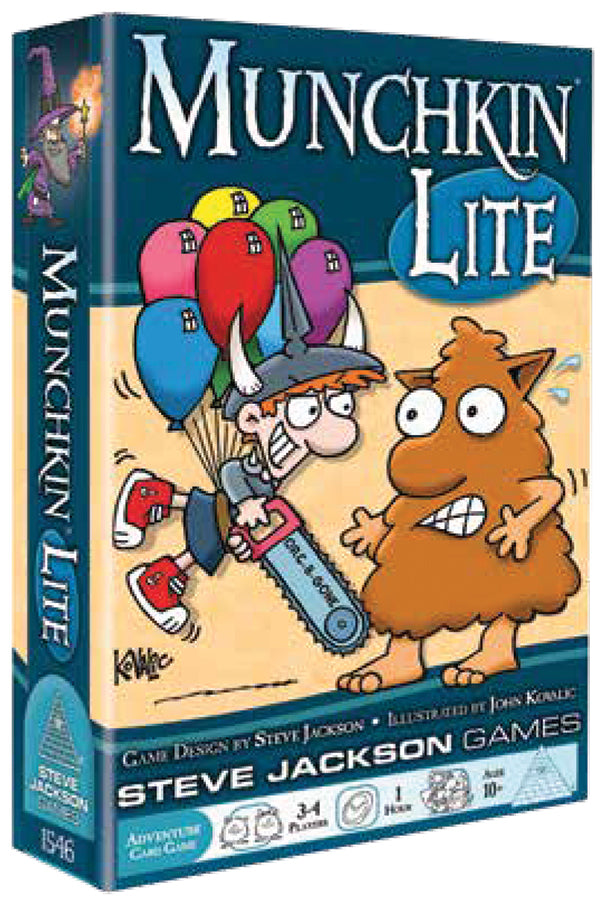 Go down in the dungeon. Fight every monster you meet. Stab your rivals in the back and steal their stuff. Grab the treasure and run! Munchkin Lite is a slimmed-down version of Steve Jackson`s classic card game, meant for smaller tables and faster games. Kick down the door and you`ll be looting rooms in no time!
All Sales are Final.
No Refunds or Exchanges.