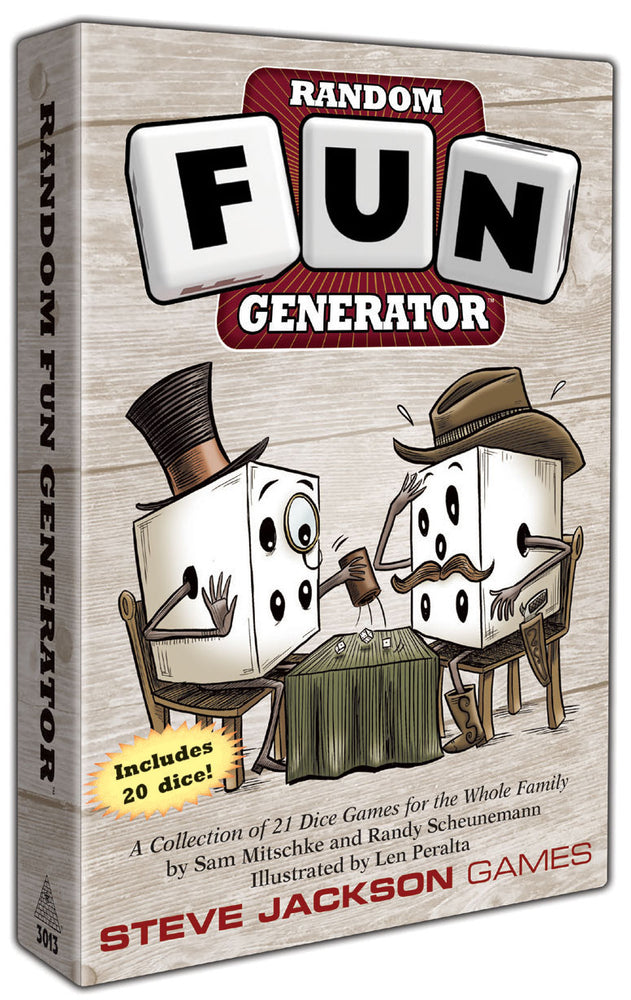 21 Dice Games That Are... A Little Different! Fast-playing dice games for groups of all sizes, ages, and gaming experience. All you`ll need to add is paper and a pencil for keeping score. Grab some friends, pick a page, and get rolling! Steve Jackson Games mandates their products only be sold in your brick & mortar store, or through a website you own.
All Sales are Final.
No Refunds or Exchanges.