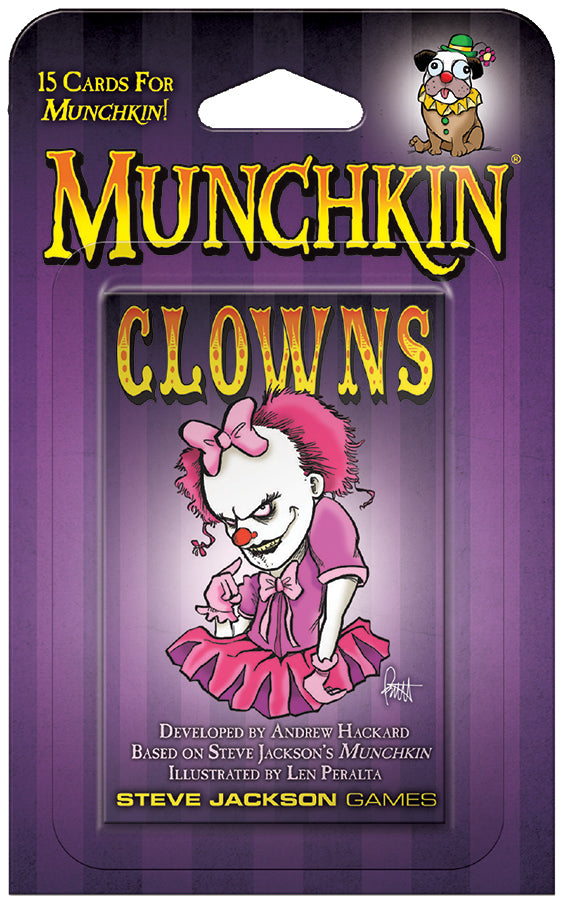 Wear your Big Red Shoes and Big Red Nose for Big Bonuses! Fight Poundfoolish with Pound Cake! If you fail, that`s it... you`re dead! Send in the clowns - then run for cover - as Munchkin: Clowns brings you 15 hilarious (and terrifying!) new cards illustrated by Len Peralta for your Munchkin games.
All Sales are Final.
No Refunds or Exchanges.