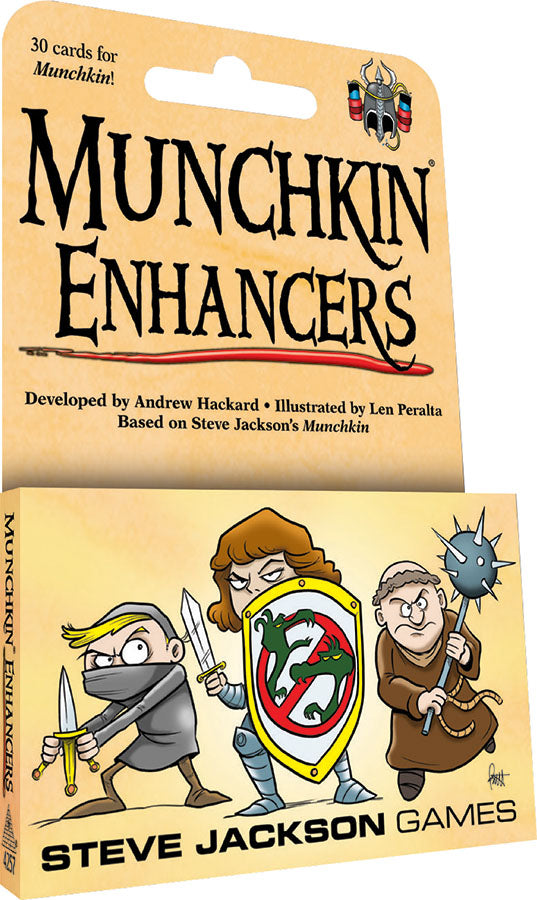 Flavor up your Munchkin experience with these 30 new monster, Treasure, Class, and Race enhancers! Enhancers boost the strength of Items, monsters, and the munchkins themselves, but beware! Your foes can turn them against you as well. Munchkin Enhancers adds more power, more challenge, and more backstabbing fun to your games!
All Sales are Final.
No Refunds or Exchanges.