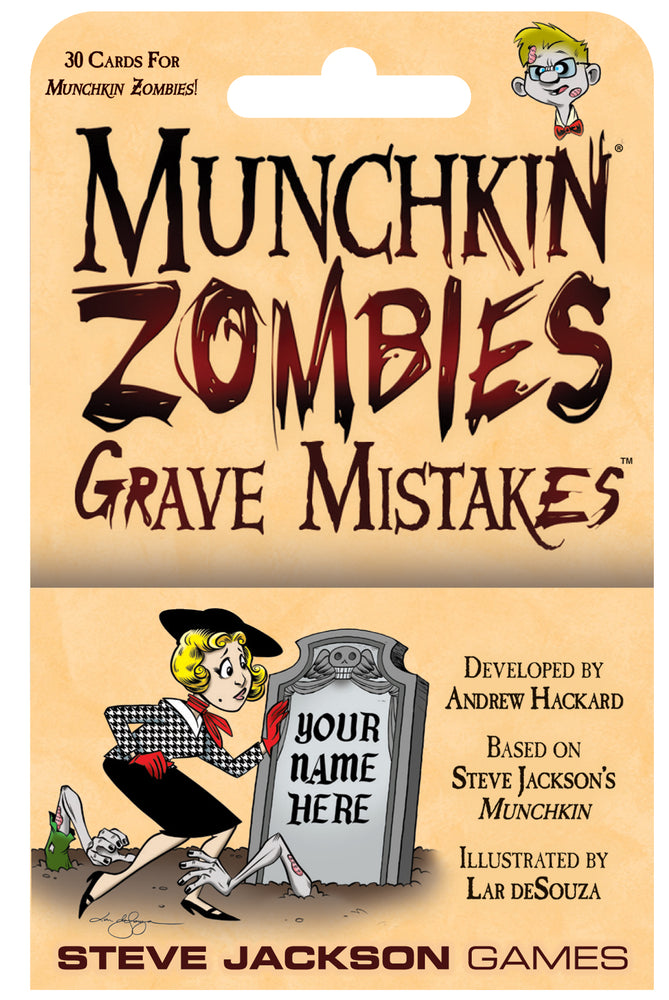 No one ever thinks to hide in the cemetery when the zombies roam the streets. With sensible heels and a personalized gravestone, what could possibly go wrong? Grave Mistakes unearths 30 new cards for every Munchkin Zombies fan. Includes living humans to kill, new Treasures, and even a new Power: the Horde Zombie!
All Sales are Final.
No Refunds or Exchanges.