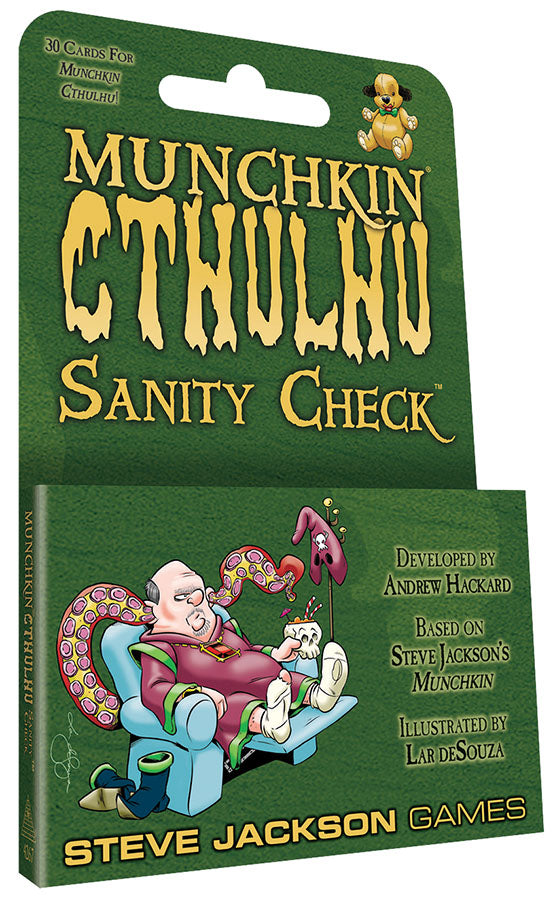 Long-time fans will be excited for the first new Munchkin Cthulhu expansion in several years, and even new fans can mix these 30 cards into their sets for an instant jolt of variety. Sanity Check has all the curses, cultists, mayhem, and madness any Cthulhu fan could ask and mixes right into any Munchkin Cthulhu game.
All Sales are Final.
No Refunds or Exchanges.