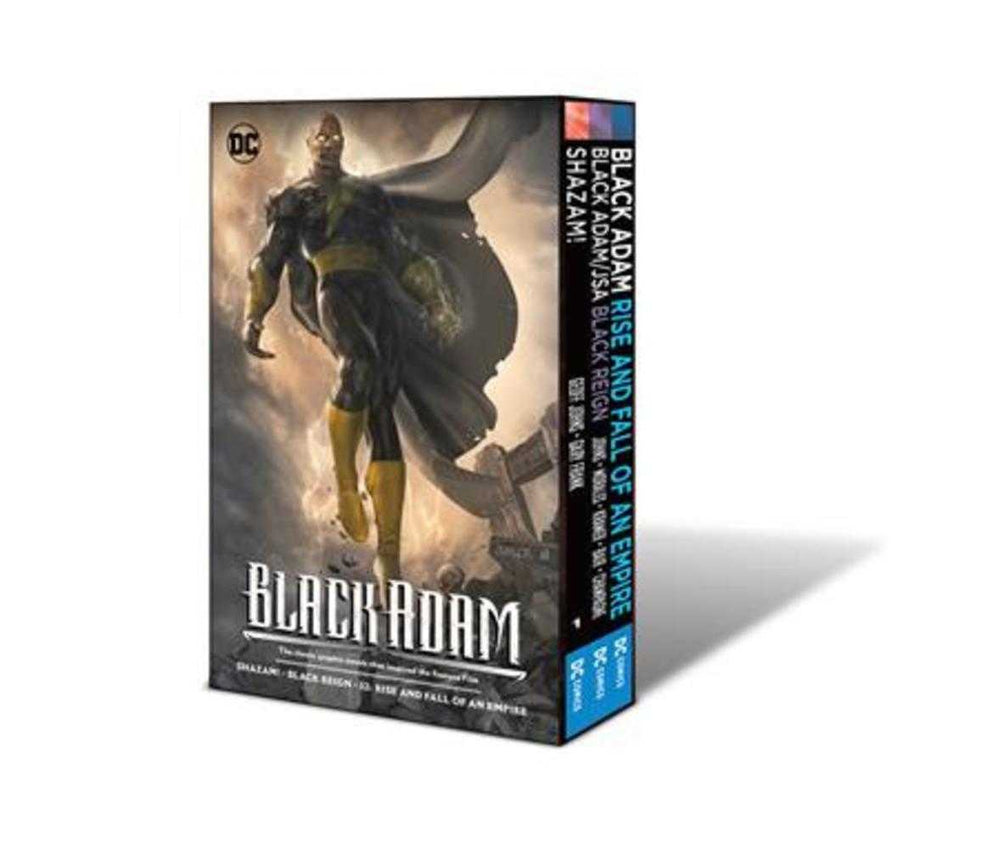 Before seeing Black Adam on the big screen, rediscover classic DC comics that inspired the film! This slipcase box set includes softcover editions of Shazam! Vol. 1, Black Adam/JSA: Black Reign, and Black Adam: Rise and Fall of an Empire a new collection of Black Adam s epic journey from 52.
All Sales are Final.
No Refunds or Exchanges.