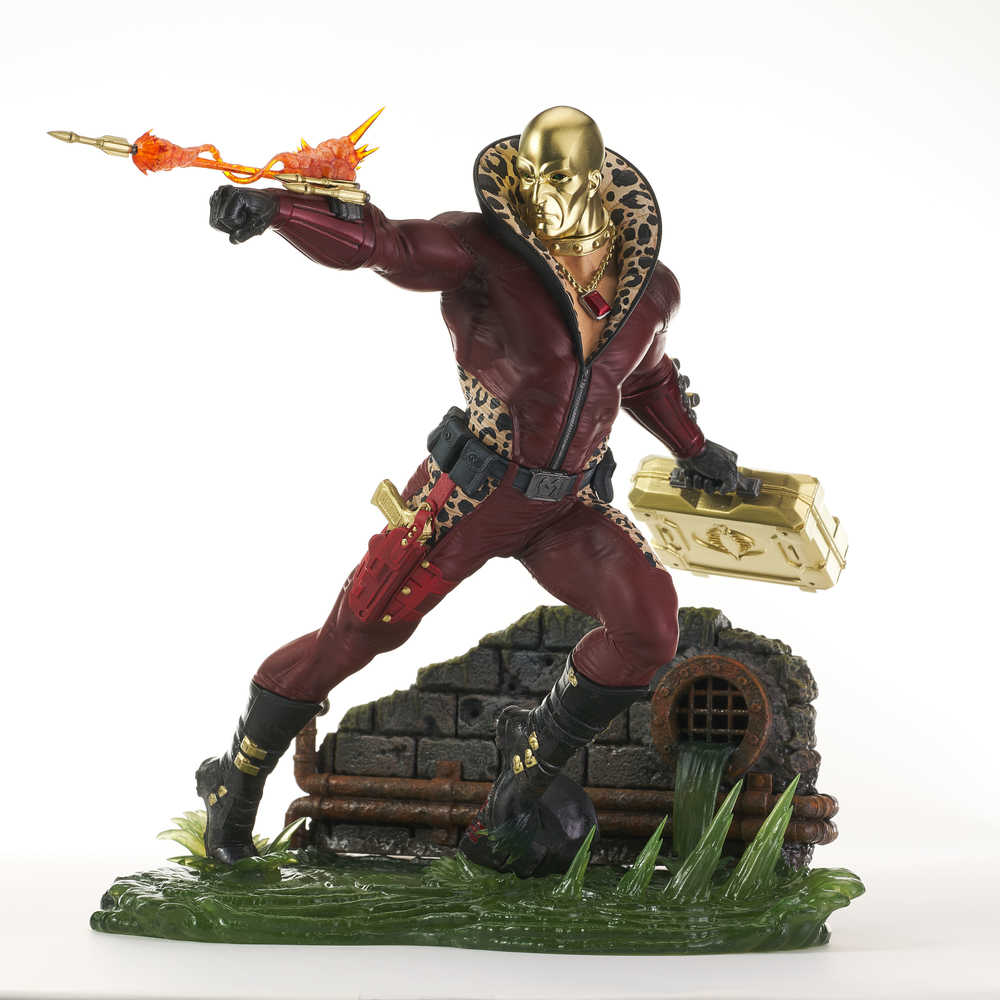 From Diamond Select Toys. A PREVIEWS Exclusive! Profits are up, and MARS CEO Destro has a whole new look! As owner of his own weapons manufacturing company, Destro is one of COBRA's key members, and likes to look the part. His latest purchase is this sweet new ensemble for important business meetings and wild nights on the town! With leopard-print trim, this new look is exclusive to this Showcase-edition Gallery Diorama of Destro firing his wrist missiles and running through the sewers after a deal gone wrong. This sculpture stands approximately 10 inches tall, is made of high-quality PVC and features detailed sculpting and paint applications. It comes packaged in a full color window box. Limited to 3,000 pieces!
All Sales are Final.
No Refunds or Exchanges.