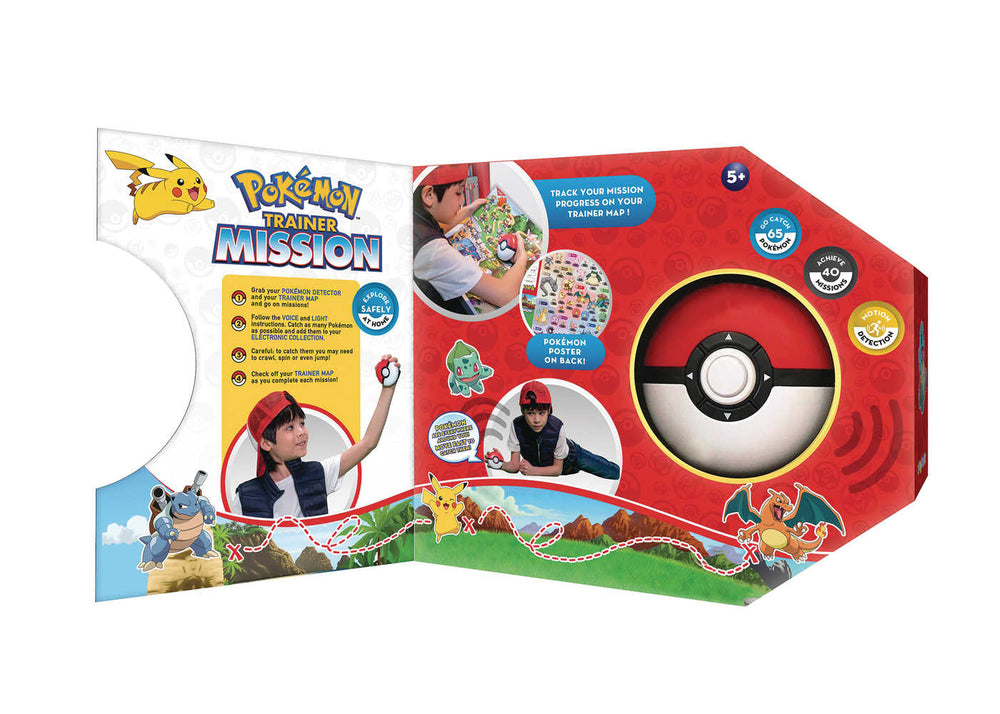 An Electronic Game for Ages 5 and Up, 1 Player. Pokemon are everywhere around you! Go search and catch them all! Follow the Pok Ball's instructions to detect the Pok mon around you.Reach towards the sky to find Flying Pok mon! Search the floor to locate Crawling Pok mon. Jump, climb, crawl move your body following the instructions to become the best trainer! Learn fun facts about the Pok mon you have caught and they will be added to your electronic collection.
All Sales are Final.
No Refunds or Exchanges.