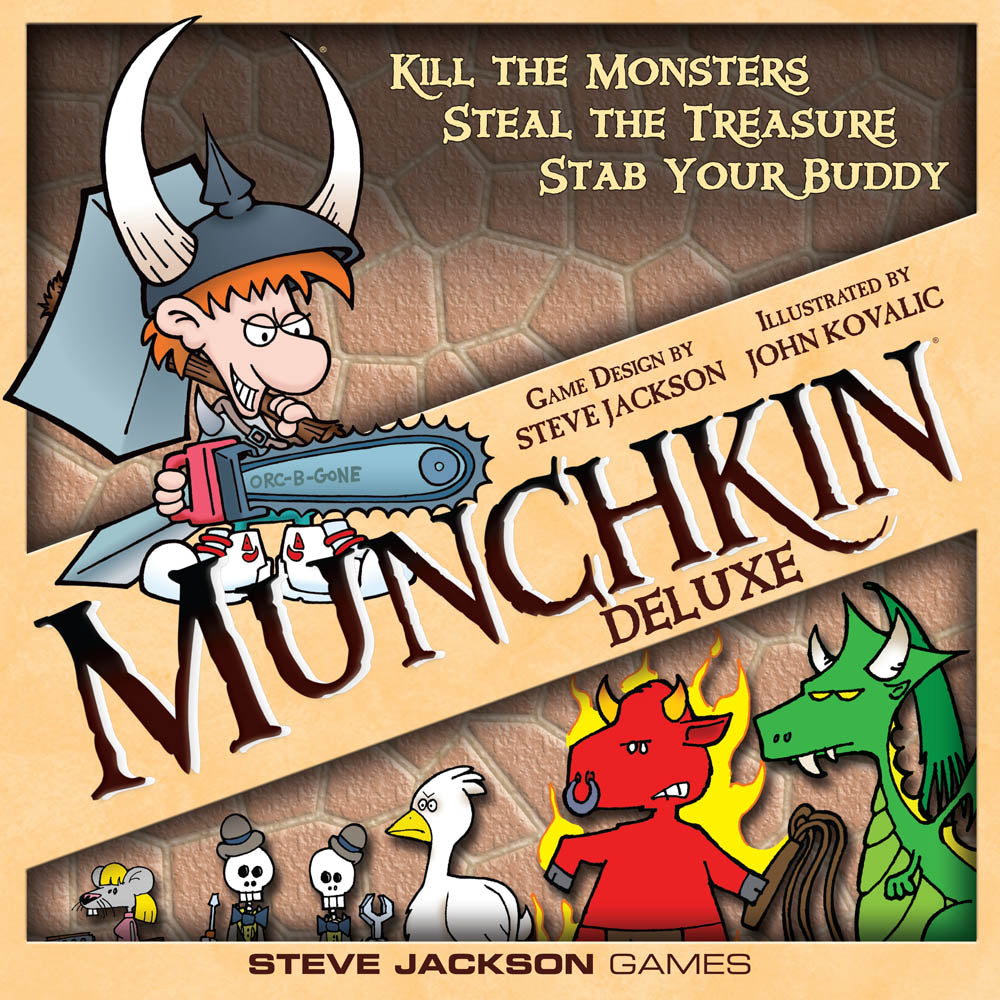 Go down in the dungeon. Kill everything you meet. Backstab your friends and steal their stuff. Grab the treasure and run. Admit it. You love it! Now, Munchkin is available in a special deluxe edition complete with game board, six plastic Munchkin pawns, dice, cards, and more - with even more zany illustrations by John Kovalic!
All Sales are Final.
No Refunds or Exchanges.