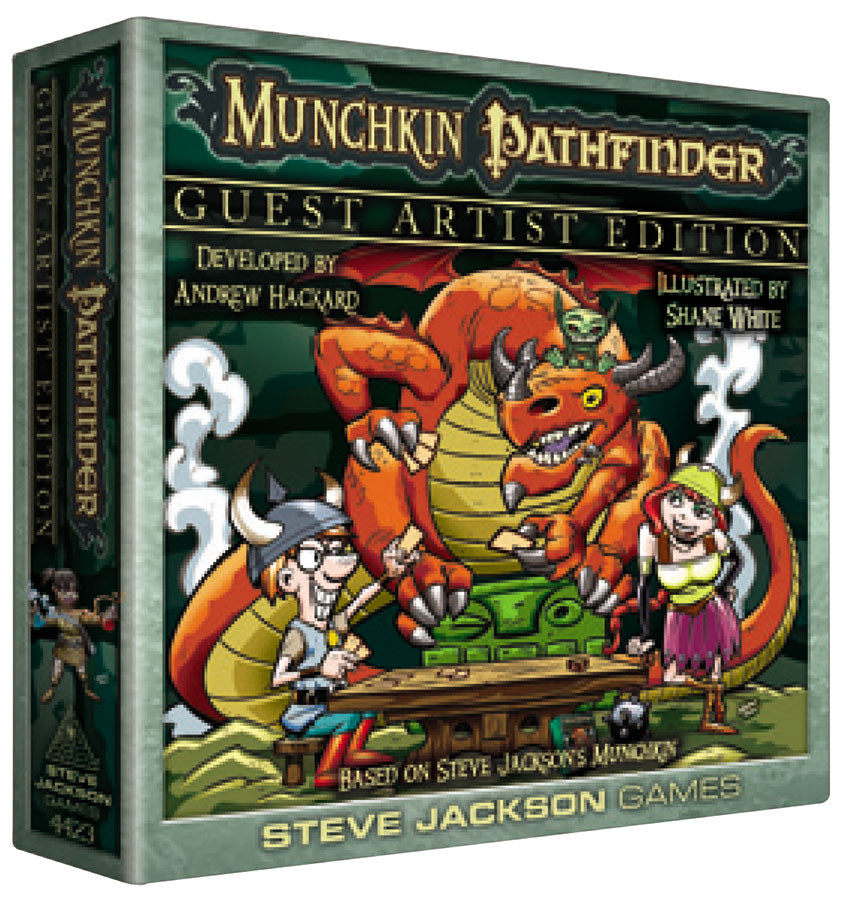 The monsters are strong, but your party is stronger in Munchkin Pathfinder Guest Artist Edition! Classic Pathfinder classes like Alchemist and Witch, and weapons like the T-Bone Stake are reimagined in an all-new art style by Shane White (Pathfinder: Goblins). Plus, you`ll need the best weapons to defeat the hordes of goblins - especially Lamashtu, the Mother of Monsters!
All Sales are Final.
No Refunds or Exchanges.