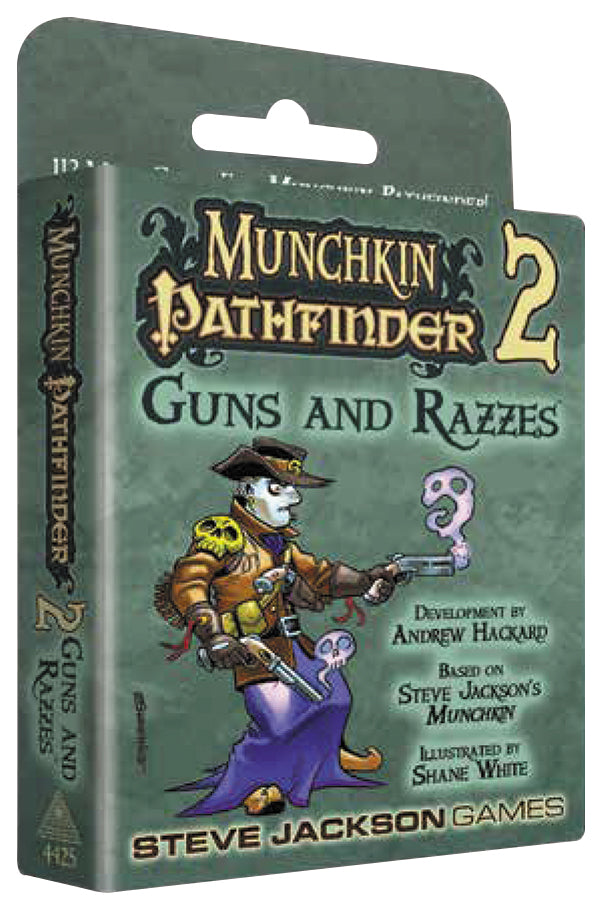 Wield Wondrous Weapons! Use Classic Pathfinder Baddies for Target Practice! Join the fray to combat greater evil - now with even more fantasy firepower - with Guns and Razzes! Featuring art by comic illustrator Shane White, this 112-card expansion for Munchkin Pathfinder allows fans to shoot `em up as a Gunslinger or benefit from backstabbing as a member of the Razmiran Vision faction.
All Sales are Final.
No Refunds or Exchanges.