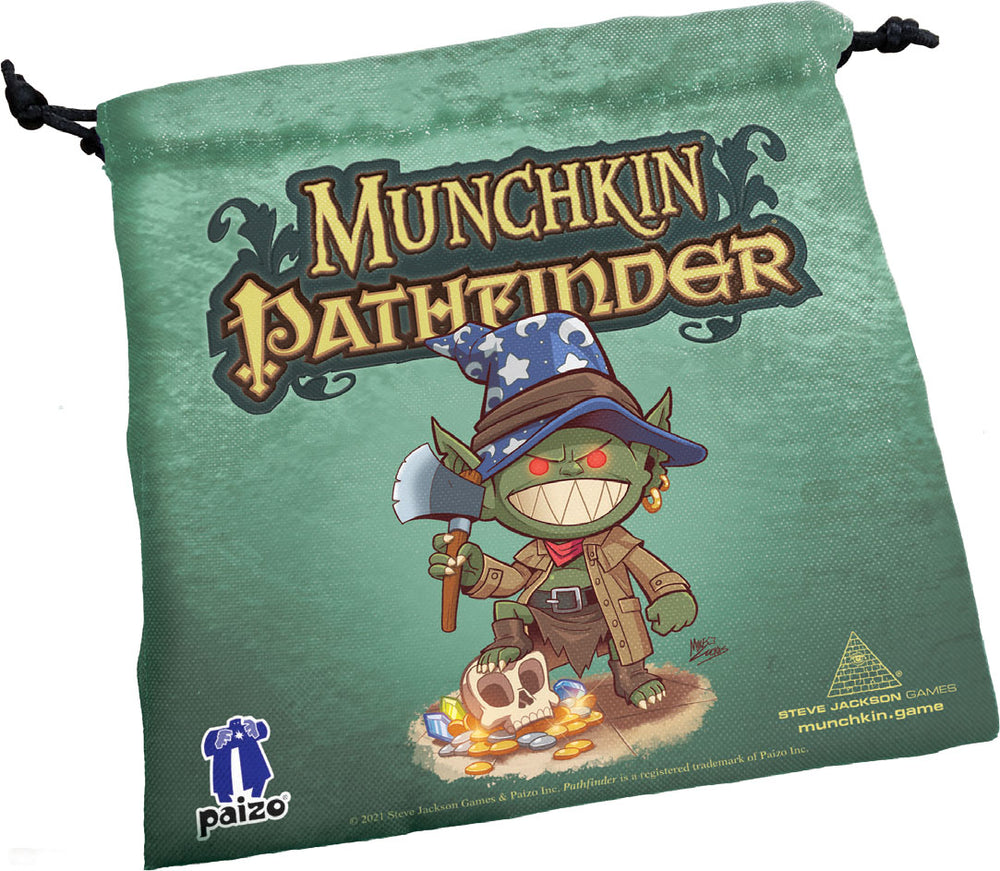 Keep the Goblins Away From Your Dice! This satin-lined, drawstring bag features Munchkin Pathfinder artwork by Mike Luckas. Measuring 7` x 7`, it holds more than 100 dice of all shapes and sizes which will come in handy during your (mis)adventures. Steve Jackson Games mandates their products only be sold in your brick & mortar store, or through a website you own.
All Sales are Final.
No Refunds or Exchanges.