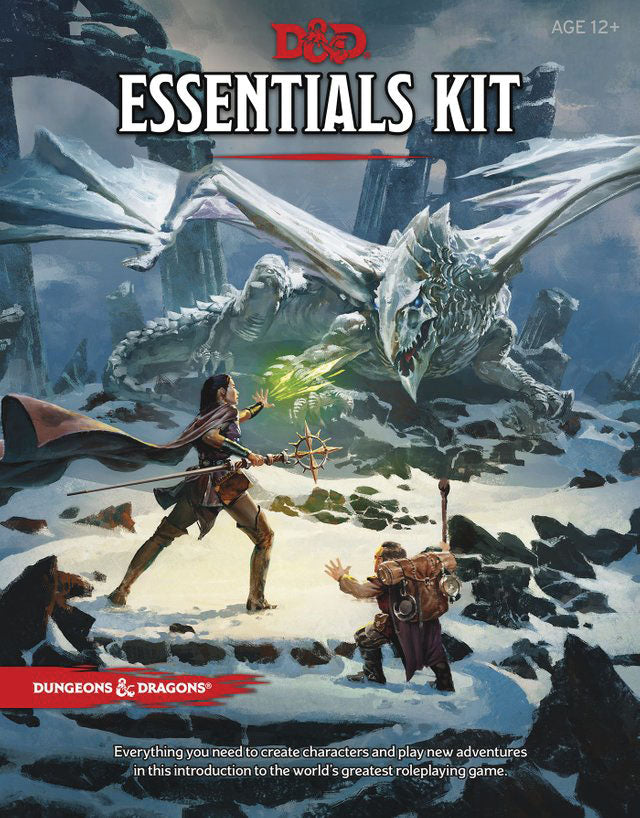 With the Essentials Kit, new players will learn to create characters of levels 16 and experience the thrill of being the Dungeon Masters. Includes the introduction of sidekick rules. Dragon of Icespire Peak, a 64-page introductory adventure. Double-sided poster map for use with the Dragon of Icespire Peak adventure (21 x 15). Four-panel, folding Dungeon Masters screen (33` 8.5`). 6 blank character sheets. 11 polyhedral dice. 81 cards describing magic items, sidekicks, and other D&D game elements, plus a folding box to hold all the cards.
All Sales are Final.
No Refunds or Exchanges.