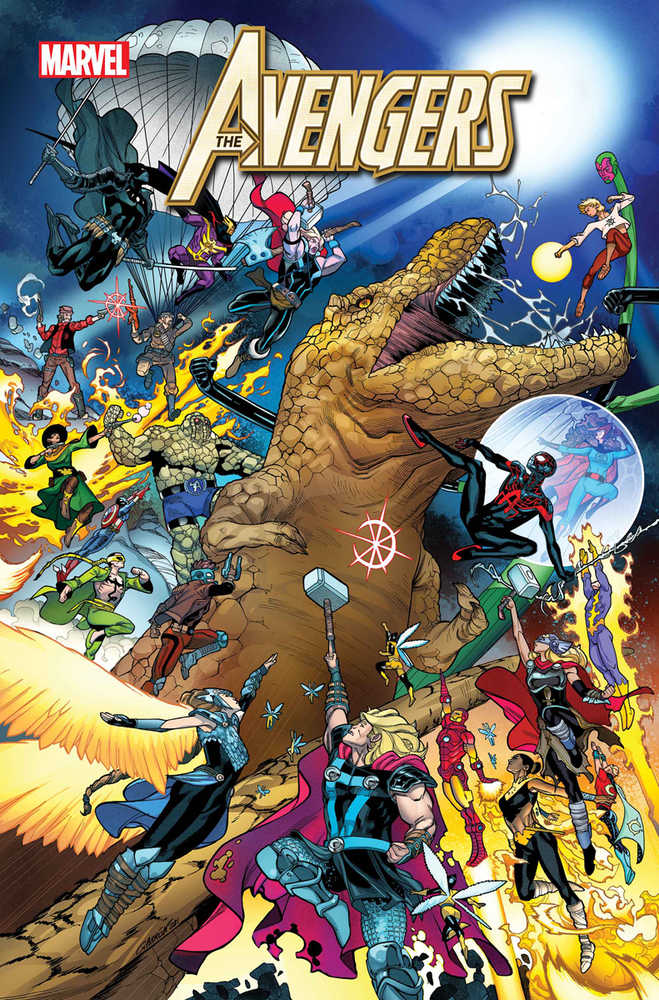 HISTORY'S MIGHTIEST UNTOLD SECRETS! If the Avengers hope to survive being lost in time, they'll need the help of some of history's greatest heroes, from the Thor of the Viking Age to the T. Rex Starbrand at the dawn of time, plus all the forgotten Avengers of bygone eras whose stories can finally be told. Rated T+
All Sales are Final.
No Refunds or Exchanges.