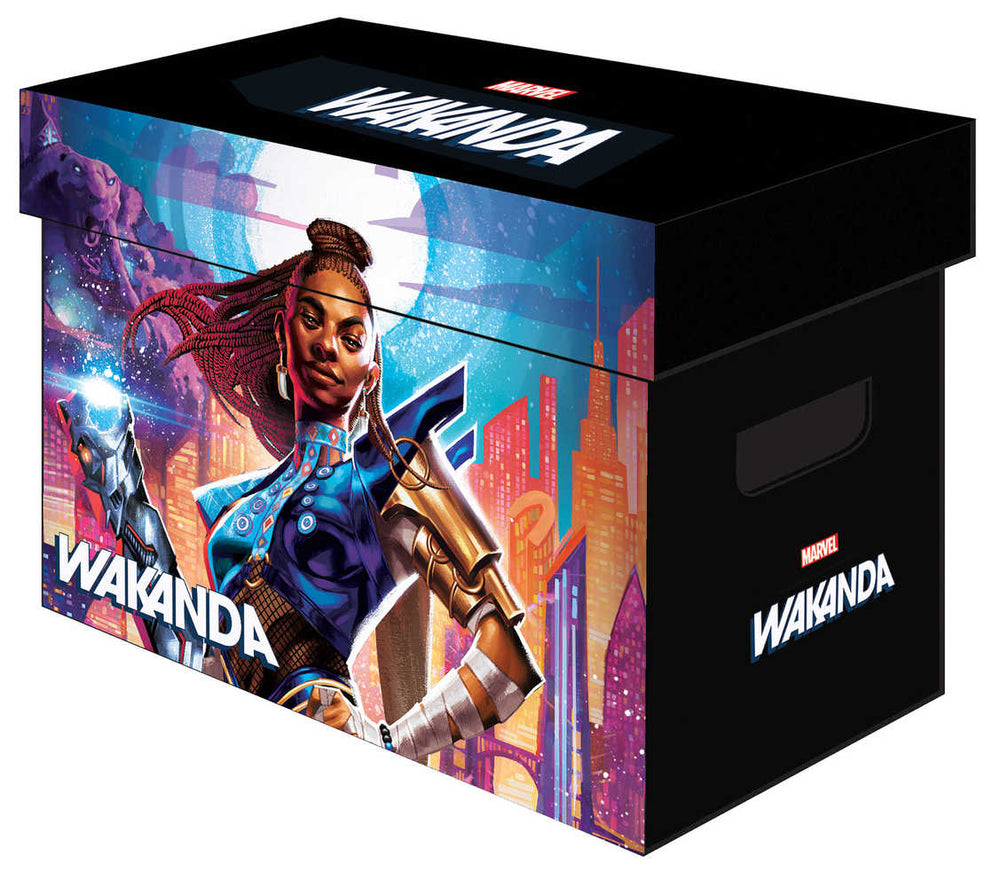 Store your treasured collection in sturdy surroundings every bit as exciting as the issues inside! Featuring action-packed illustrations on all sides from some of comics' finest artists, Marvel's Graphic Comic Boxes will star characters from the pages of Marvel Comics - continuing with BLACK PANTHER! Preserve your comic collection with Marvel Graphic Comic Boxes! INSIDE DIMENSIONS: 15-1/2" X 7-5/8" X 10-7/8
All Sales are Final.
No Refunds or Exchanges.