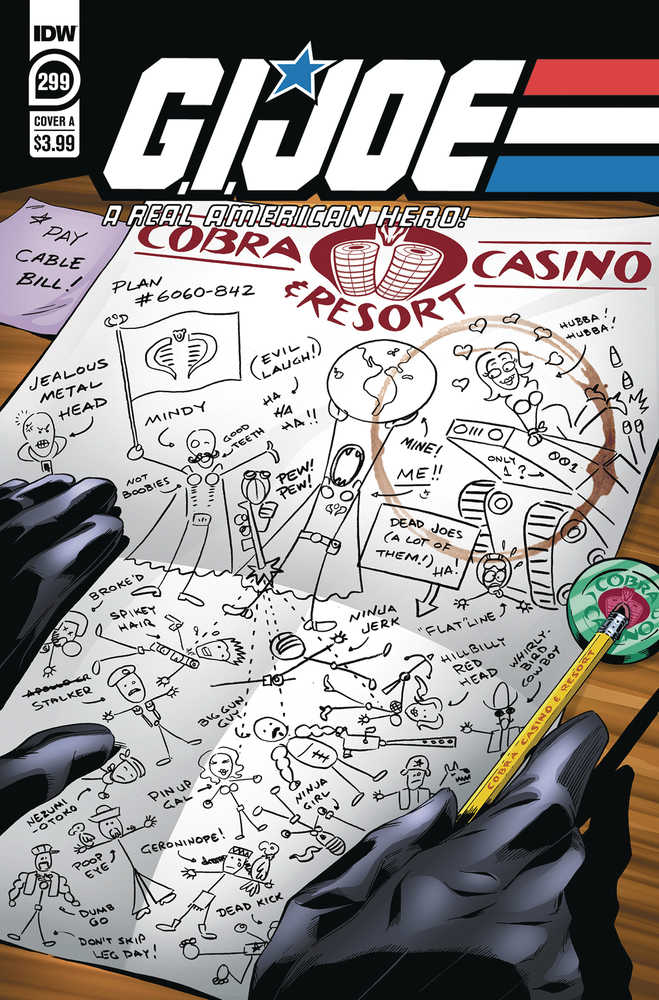 All-In," Part 4! The final G.I. Joe: A Real American Hero story arc at IDW Publishing continues! Using a brand-new casino on Cobra Island as a front, Cobra has been busy resurrecting dangerous villains and heroes alike, all in the hope of creating the deadliest Cobra army ever! It'll be up to the warriors of G.I. Joe to foil their archenemy's evil machinations before it's too late. The fight for the fate of the world is barreling to a calamitous conclusion, and it's time for every single player to go all-in!
All Sales are Final.
No Refunds or Exchanges.