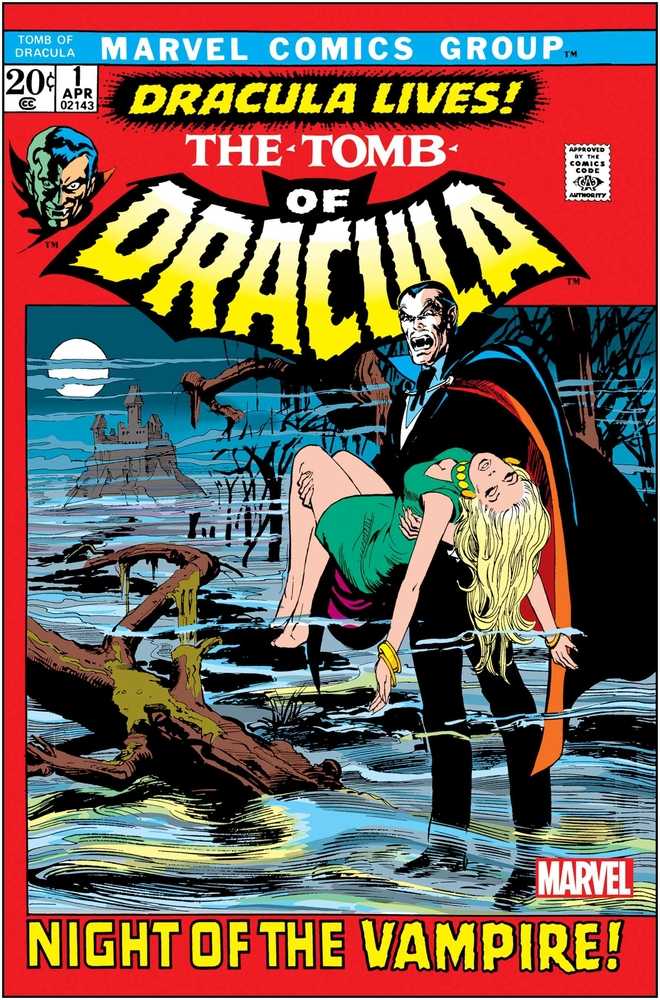 Dracula rises as comic book giants Gerry Conway and Gene Colan begin an epic reinvention of the Lord of Vampires in the Mighty Marvel Manner! When Frank Drake, descendant of the fabled Count Dracula, inherits a certain Transylvanian castle, he journeys there with his girlfriend, Jeanie, and his jealous friend, Clifton. Ignoring warnings from locals to turn away, they enter Castle Dracula - and set in motion the nightmarish return of its one, true owner! Not everybody will survive the night... TOMB OF DRACULA is revered as one of the finest horror comics of the 1970s, and it all began with this blood-curdling premiere issue! It's one of the all-time great Marvel comic books, boldly re-presented in its original form, ads and all! Reprinting TOMB OF DRACULA (1972) #1. RATED T
All Sales are Final.
No Refunds or Exchanges.