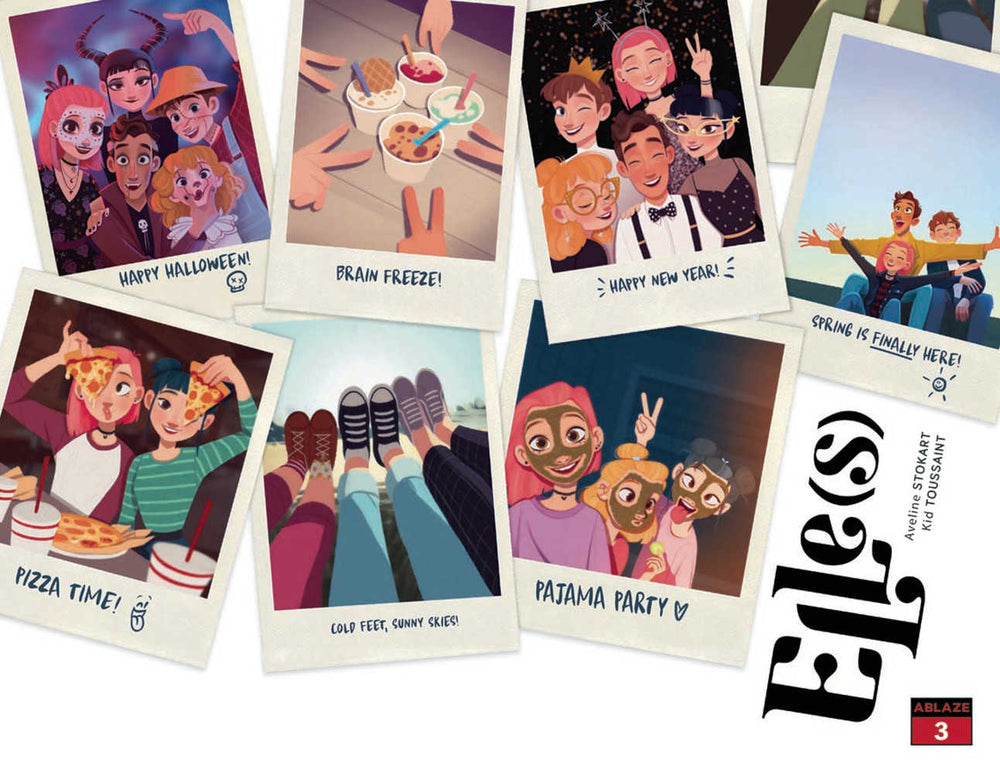 FIVE PERSONALITIES. ONE GIRL. Elle and her friends go on an adventure to find out more about Elle's past. But in the process, they unexpectedly find more than they bargained for. Has Elle's whole life been a lie? And if so, how will she handle such news? ABLAZE proudly presents Elle(s), a vibrant, imaginative new series. Featuring brilliant, Pixar-esque art from Aveline Stokart, and an engaging story by Kid Toussaint that brings moments of real emotion, mystery, intrigue and humor together during the epic highs and lows of high school.
All Sales are Final.
No Refunds or Exchanges.