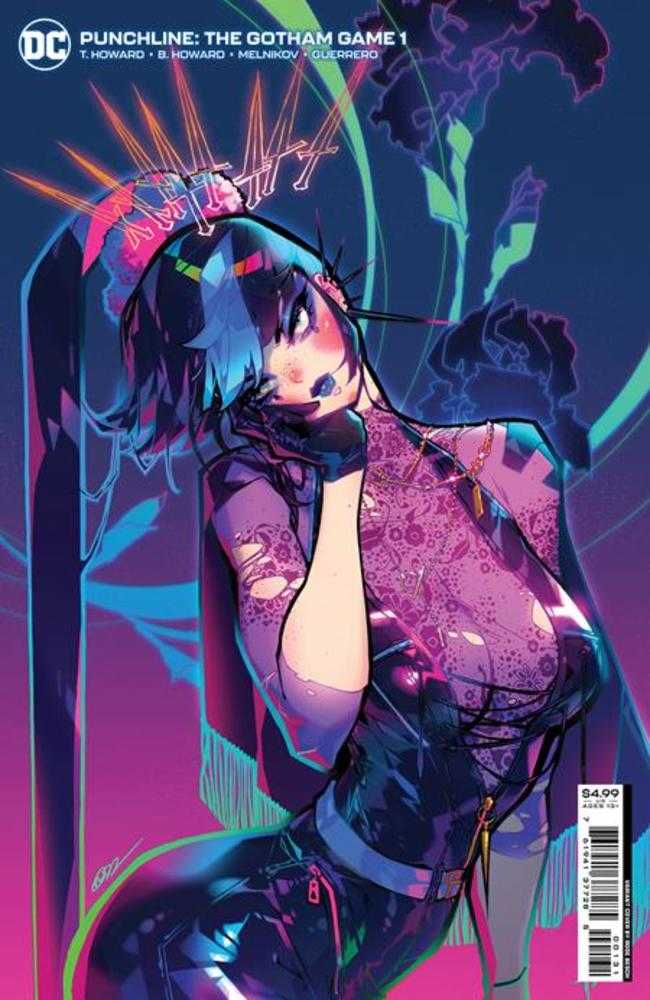 Punchline is out of jail and back on the streets of Gotham City. She's not coming back for some of what Gotham has to offer, she's coming back for all of it. She wants to be the queen of crime, and with the help of her Royal Flush Gang no one will stand in her way. But Punchline created a lot of angry enemies in Gotham before she was incarcerated, and they all want payback. Presenting a miniseries that will redefine the criminal landscape of Gotham City from the superstar creative team of Tini Howard (Catwoman, Knights of X), Blake Howard (Batman: Urban Legends), and Gleb Melnikov (Robin, Wonder Woman)!
All Sales are Final.
No Refunds or Exchanges.