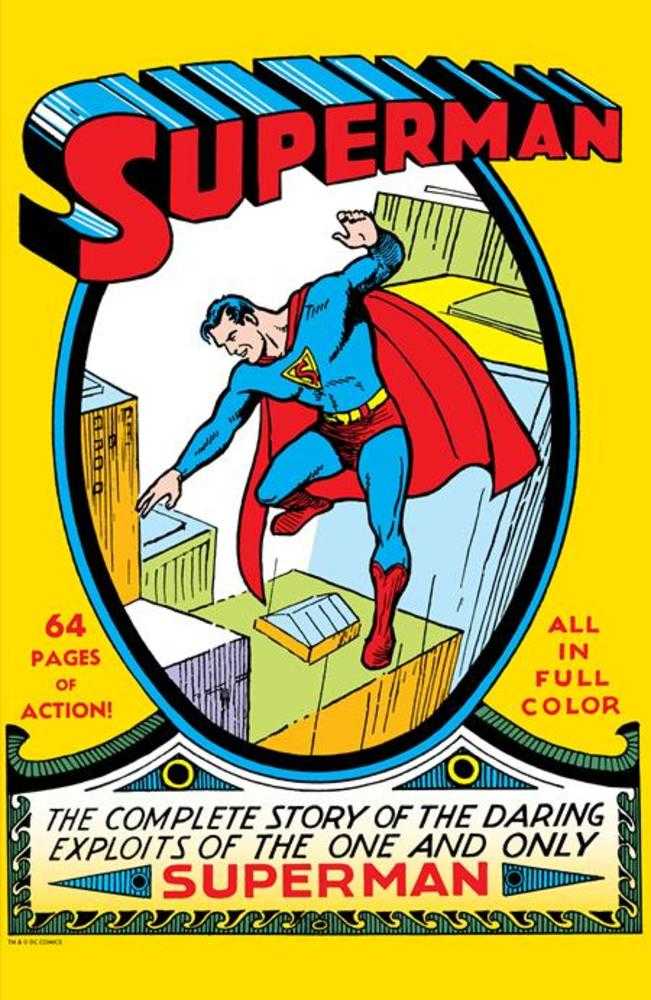 Just before the doomed planet Krypton exploded, a scientist placed his infant son within an experimental rocket ship and set it on a course to Earth. On our planet, that orphan boy discovered that he was gifted with amazing strength. Guided by the values of his loving foster parents, he grew up to become Superman, champion of the oppressed sworn to helping those in need! Own your personal copy of the exciting first issue by Jerry Siegel and Joe Shuster, featuring the daring exploits of the Man of Steel.
All Sales are Final.
No Refunds or Exchanges.