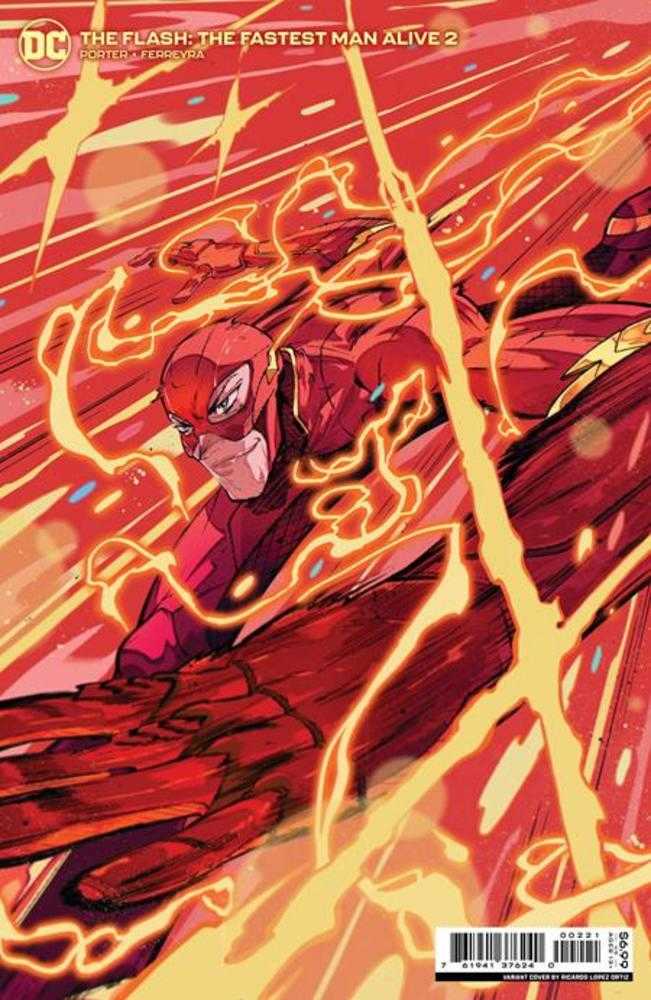 Barry Allen s early days as the Flash continue! Barry struggles to balance his new job as a hero with his internship at the crime lab. The pressure starts overwhelming him, literally, when the monstrous molten menace called Tar Pit appears in Central City looking to put an end to the Scarlet Speedster s interference in his family s business! Barry s anxiety kick-starts his powers, sending him phasing through objects with explosive results. Can Barry get a handle on his abilities and stop Tar Pit in his tracks, or will he be tarred and feathered out of Central City for good?
All Sales are Final.
No Refunds or Exchanges.