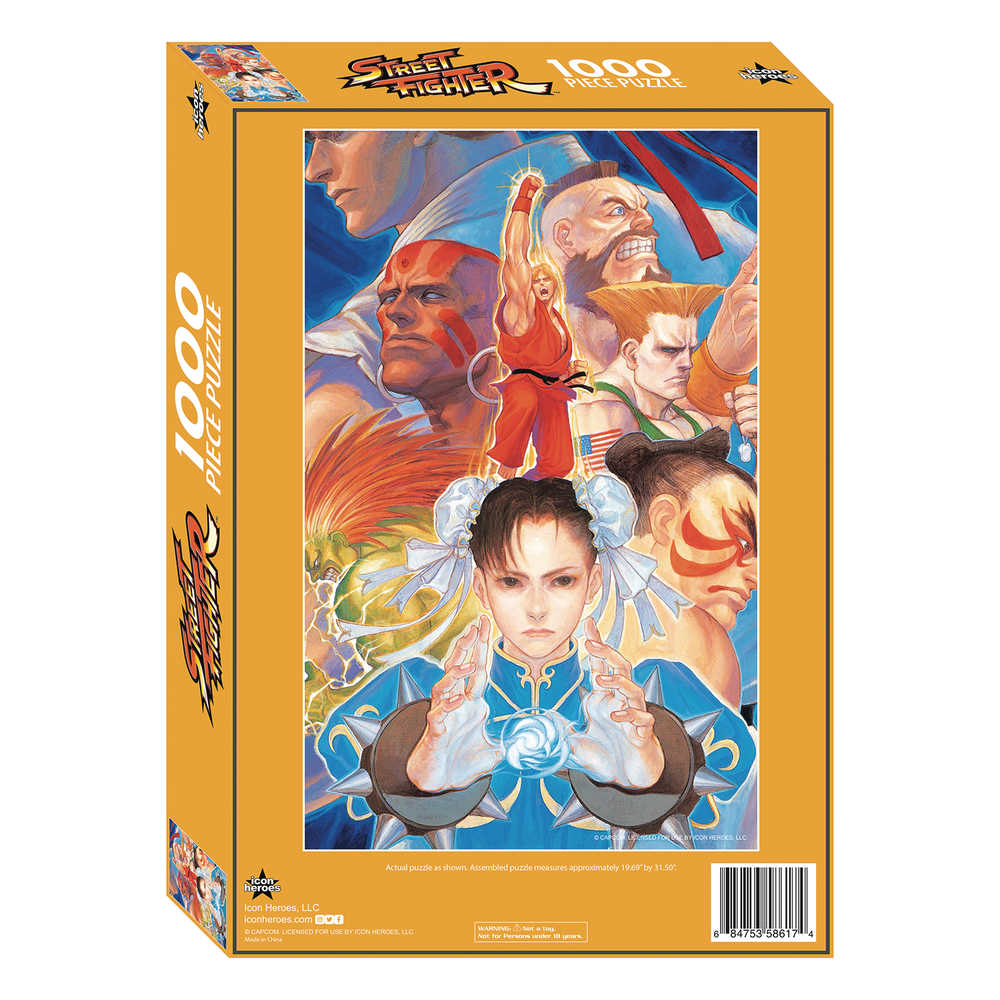 Icon Heroes presents the Street Fighter 1000-piece jigsaw puzzle! Stimulate the mind with this fun activity alone or with friends and family! Featuring beautiful artwork, this puzzle features popular characters Ryu, Dhalsim, Ken Masters, Zangief, Guile, E. Honda, Chun-Li, and Blanka. This puzzle measures 19 3/4' wide x 31 1/2' tall.
All Sales are Final.
No Refunds or Exchanges.