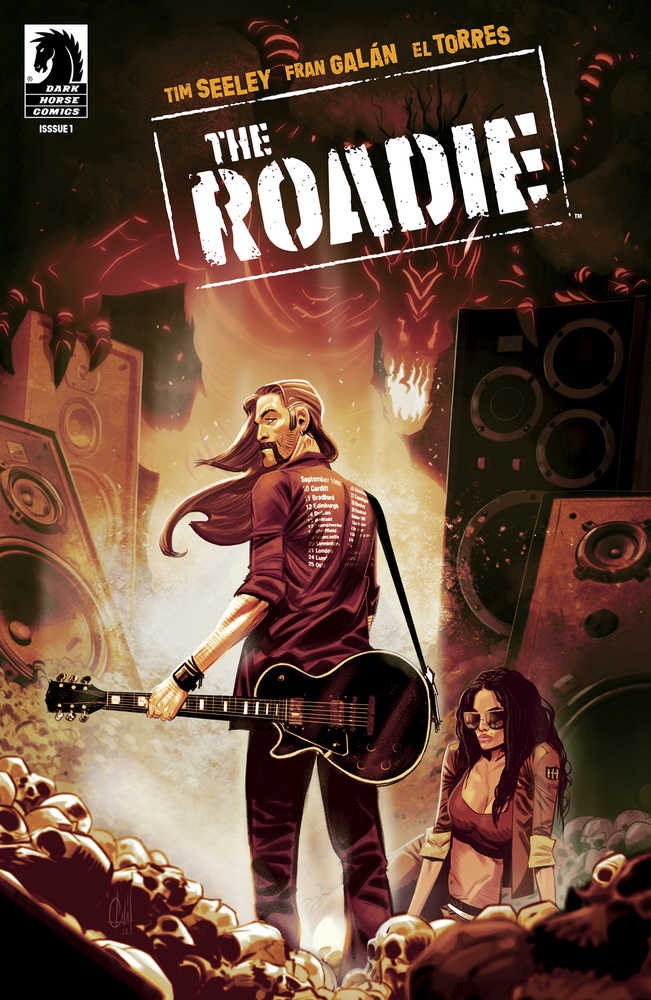 From Tim Seeley (Hack/Slash, Revival) and Fran Gal n (Lucky Devil) comes this horror saga about nostalgia, heavy metal music, hell, and redemption. More than thirty-five years after his heyday, a former heavy metal roadie must return to the backroads of America to do a job he thought he'd retired from: exorcist. But this time, he's not saving groupies and drunk bassists. He's trying to save his daughter.
All Sales are Final.
No Refunds or Exchanges.