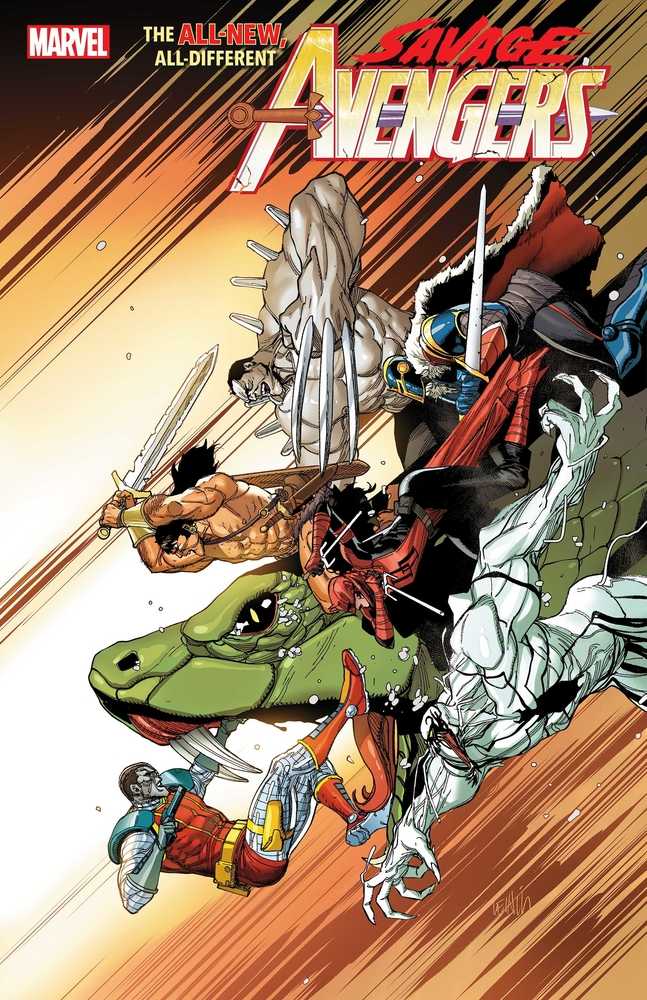 THE HYBORIAN HUNT'S SHOCKING CONCLUSION! Conan is dead. Long live Conan of Cimmeria. But with Thulsa Doom and the Cult of Set ready to accomplish their ultimate plan, the Savage Avengers might not have time to mourn. Can Marvel's deadliest heroes dig deep within themselves to save the past, present and future or will Deathlok's journey across the timestream have been for nothing? With the fate of the world at stake, the Savage Avengers will face the threat the only way they know how - to the death.
All Sales are Final.
No Refunds or Exchanges.