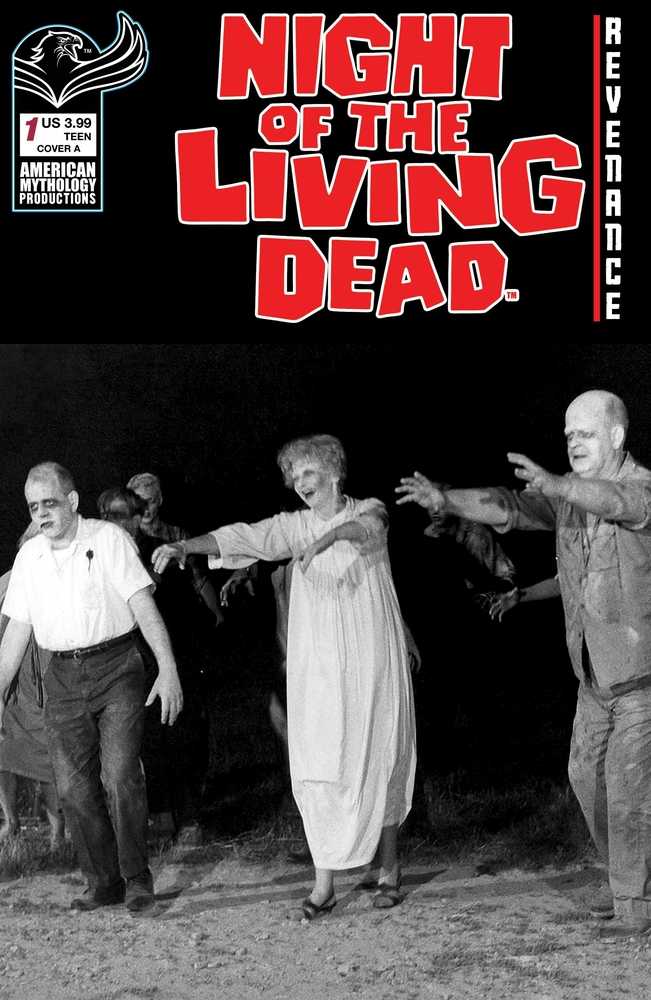 The Dead shall rise...again! The horror comic event of the year begins as we take fans back to the farmhouse that started it all! George Romero's macabre masterpiece shaped the cinematic landscape of horror for the last fifty years! Now, American Mythology has joined forces with Image Ten, the original production company for the film and official license holder, to bring fans a new dose of the dead with a comic series paying homage to the horror classic. Come along as we follow Johnny and Barbra to the graveyard that changed their lives forever! You thought you knew the story, but get ready for some surprises and unexpected twists along the way as the series explores the lost tales of how our group of wayward travelers, Tom, Judy, Ben, Barbra, Johnny, and the Cooper family, came to find each other at the same fateful farmhouse on one dark and ghoul-filled night! It's timeless terror at its finest! This issue comes with four covers - Main Photo featuring a cel from the original NOTLD movie, Collage Cover by Corpse Crew - Buz Hasson & Ken Haeser, Classic cover by Richard Bonk, and a 350 copy limited edition Black & White homage cover!
All Sales are Final.
No Refunds or Exchanges.