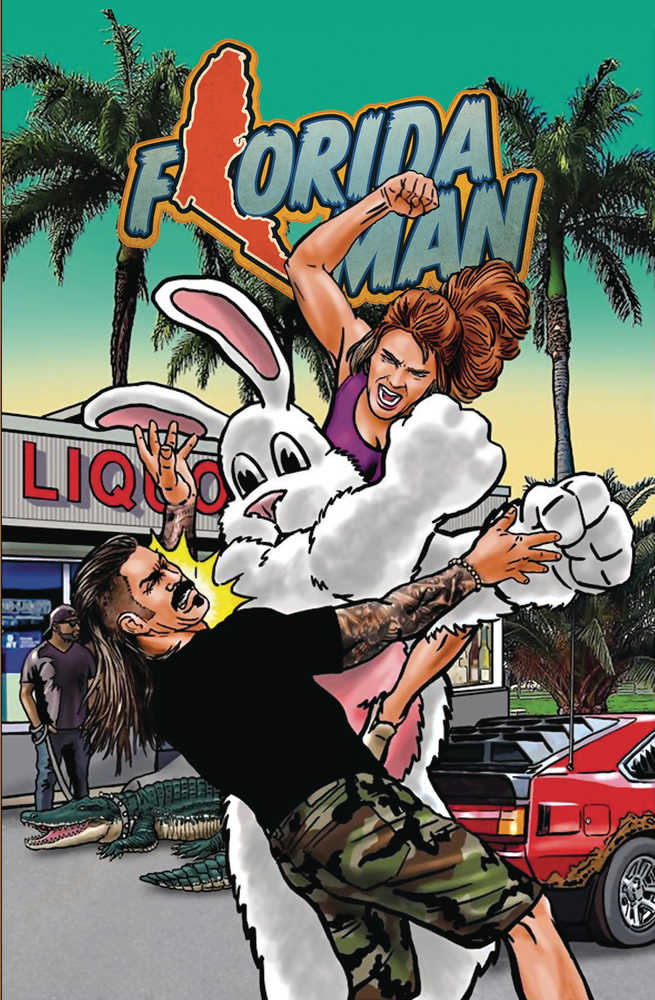 After her assault on deputies with a marital aid goes viral, Gary's gal Krystal is thrust into a new career as a wrestler! Now she faces a greater foe than any drunk grizzly... an Australian grappler named "Rock Lobster". Will Gary's latest get rich scheme bring him fame and fortune, or land Gary back in jail? And whatever happened with his pal Patrice, the transgender sex-worker? Florida Man's outrageous, scandalous and hilarious adventures continue in the new hit comedy comic from Eisner winner Mike Baron! Florida Man #3 is available with two covers - Main by Joe Comstock and Variant by Matthew Weldon. "Florida Man is like a rollercoaster... incredibly light-hearted, and fun!" Micah Sivad, Bleeding Fool
All Sales are Final.
No Refunds or Exchanges.