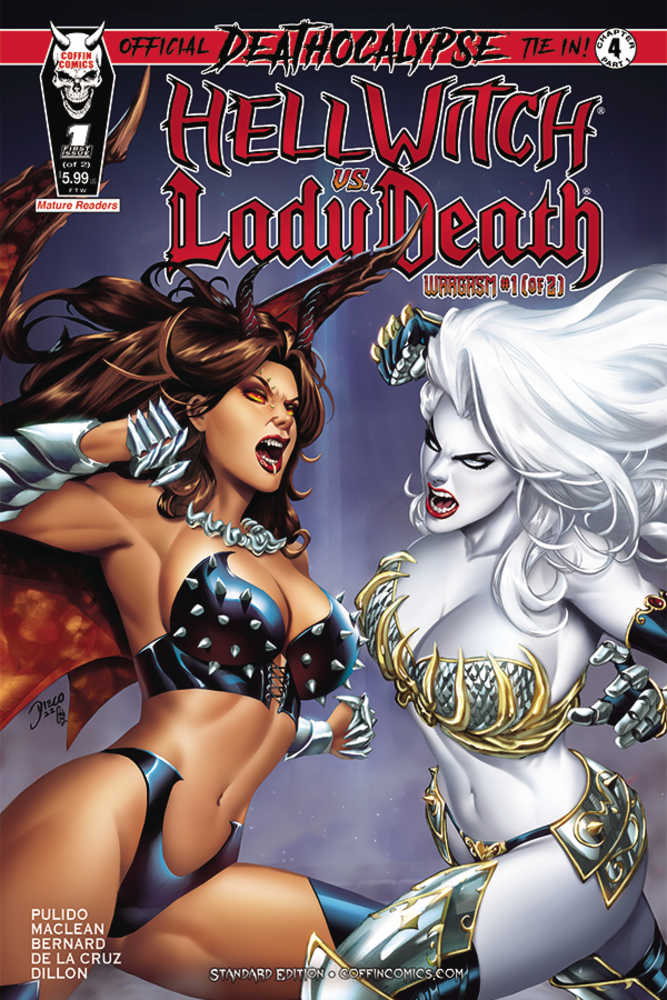 Deathocalypse," an official year-long company-wide event, climaxes here! Round one went to Lady Death after she dropped Hellwitch into a vat of flesh-eating toxic waste. Round two went to Hellwitch, who savagely stabbed Lady Death's eye. Now, bear witness to their outrageously brutal third and final round set in Sin City itself, Las Vegas! For months, Hellwitch weaved a twisted plot to first seduce Lady Death with forbidden lust and then snare her into a lethal confrontation. But her carefully-crafted scheme devolves into an orgy of bone-shattering violence and neither of these warrior women will ever be the same. Who will reign supreme in one of the most savage, action-packed slugfests in comic book history?
All Sales are Final.
No Refunds or Exchanges.