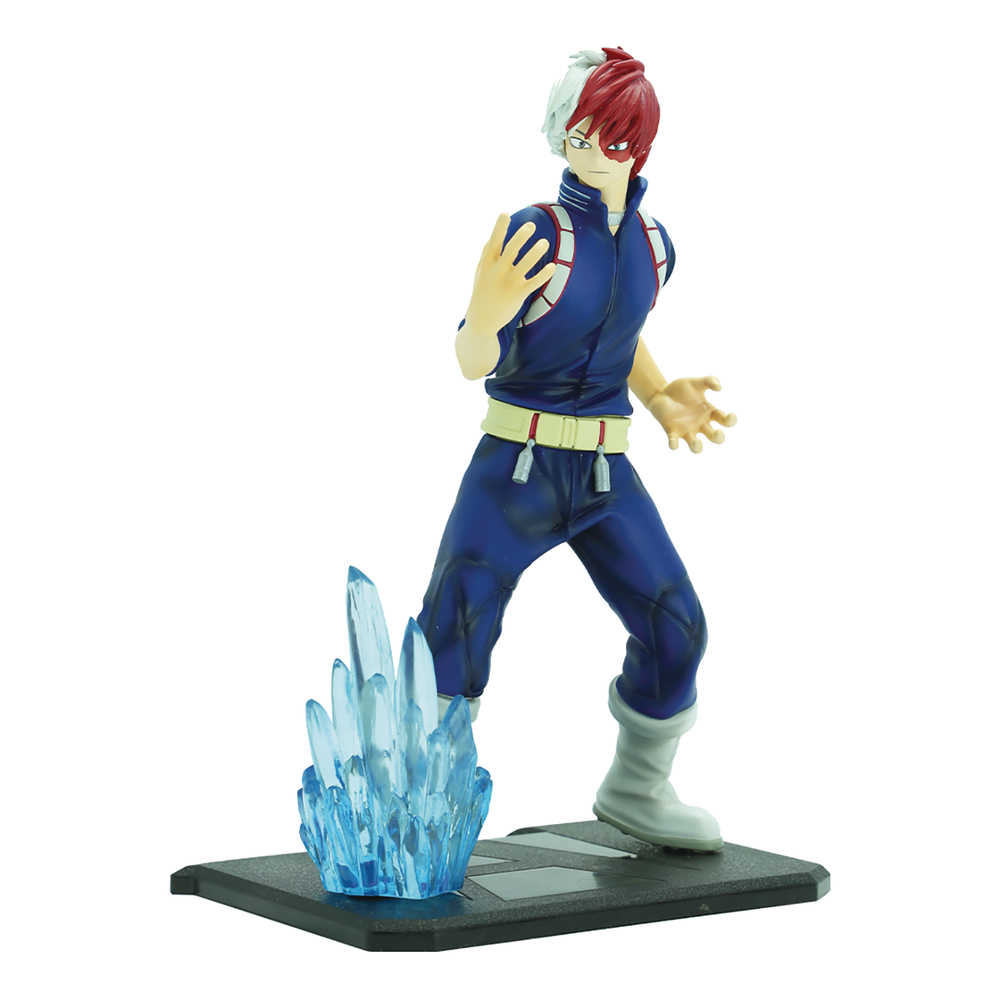 From Abysse America. One of Class 1-A's most gifted students is joining the SFC collection. Groomed to be the ultimate hero since birth, Shoto Todoroki uses his powerful Half-Cold Half-Hot quirk to turn up (or turn down) the heat on any villain that stands in his way. With his signature red and white hair, dark blue uniform and freezing powers in full effect, this figure makes a great addition to any MHA fan's collection.
All Sales are Final.
No Refunds or Exchanges.